Compassionate, High-Quality Care
Valley Senior Living on Columbia is a skilled nursing community providing warm and attentive care. Valley Senior Living follows the Eden Alternative philosophy, which means our team of care partners will engage with your loved one in meaningful ways to promote emotional, physical and spiritual health.
Residents at Valley Senior Living on Columbia have access to dynamic recreational and social calendars, beautiful flower gardens and outdoor spaces, friendly community pets, inter-generational activities with local schools, beauty salons, multiple religious services and Bible study, shopping trips and more.
Testimonial
"I think it's terrific. I feel very comfortable leaving my wife here for her care. I have called and I always receive courteous and knowledgeable help. It makes me feel much better."
- Husband of a Valley Senior Living on Columbia Resident -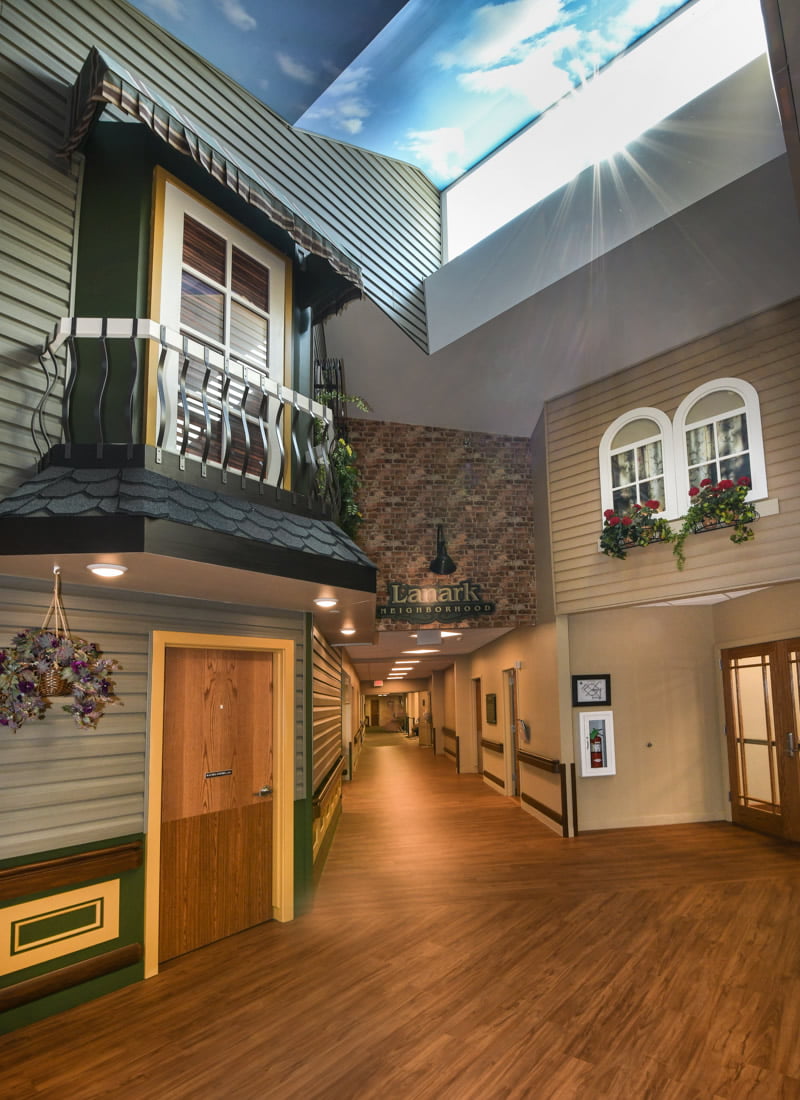 Meet Your Neighbors
This community has four neighborhoods, making every day feel like a block party. Residents can live in private or semi-private homes in the Riverside, Almonte, Lanark, or Reeves neighborhoods.
Residents spend their days enjoying the things they have always done, while having the ability to try something new each day.
Small neighborhoods that offer a sense of community
Three meals per day and snacks
Daily recreation and social programs
Transportation to scheduled medical appointments
Spiritual care, worship services and Bible studies
Full service hair salon
Private outdoor patios and gardens
Centralized area with space for large social events and programs
Concerts
Therapy Equipment
Valley Senior Living on Columbia is conveniently connected to Altru Health System, located at the south end of the Altru Main Campus. Residents have easy access to physician visits, appointments, and outpatient services like chemotherapy, radiation therapy, or dialysis.
Rehabilitation
Valley Transitions is a community that provides rehabilitation and transitional care within Valley Senior Living on Columbia.