Woodside Village is the skilled nursing home at Valley Senior Living on 42nd, a retirement community in Grand Forks. The physical design of Woodside Village maximizes privacy and dignity for our residents, while offering many chances to socialize. Each "neighborhood" in Woodside Village has its own areas for dining and activities.
Woodside Village actively builds community among our staff, families, and residents. Our resident-centered philosophy of care focuses on giving meaningful choices, opportunities for companionship, and variety and spontaneity in each residents day.
Testimonial
"My Mom was always a bit shy and timid - not anymore! She goes to almost all the activities - exercise, devotional, Sunday church services, birthday activities, concerts, helps make cookies and other treats, plays bingo (and wins)…What a blessing it has been for all of us and an answer to our prayers."
- Daughter of a Woodside Village Resident -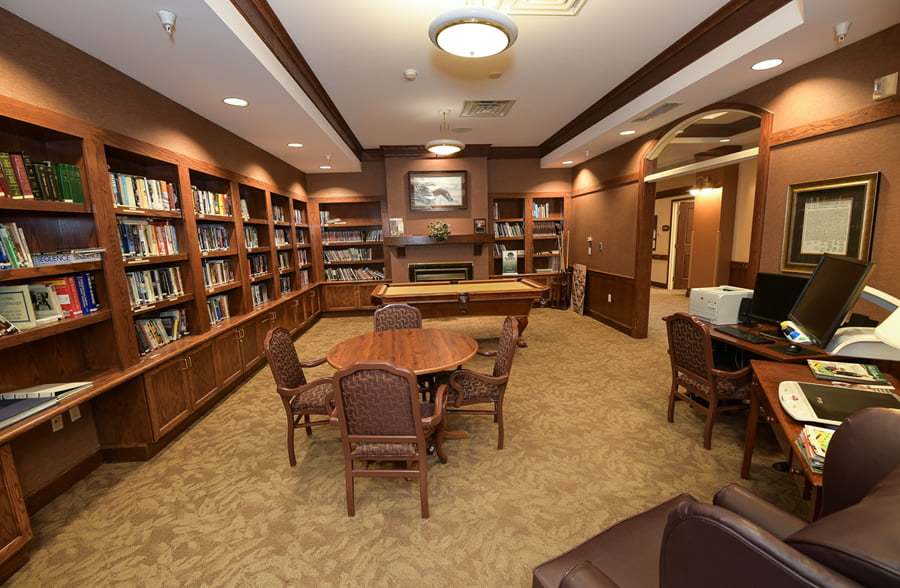 Emotional Care
In addition to professional physical care, residents can expect thoughtful emotional care from our staff. They might get a visit from a chaplain, a hug from a nurse, or a housekeeper who knows just how a resident likes their room arranged. We're compassionate during every part of the care process.
The Hearthstone neighborhood is our memory care unit within Woodside Village. Here, we focus on supporting the changing needs of those diagnosed with dementia or Alzheimer's disease.