Memory Care for Your Loved One
Hearthstone is a memory care neighborhood within Woodside Village. This neighborhood is designed to support the changing needs of those diagnosed with dementia or Alzheimer's disease.
As a registered Eden Alternative community, Hearthstone is home to 28 residents who live in an environment graced by the presence of a friendly house cat, the frequent aroma of fresh baked foods, and abundant opportunities to garden, grow flowers and participate in spiritual services and music therapy. This safe and secure neighborhood supports the changing needs of each resident.
All care partners within the Hearthstone neighborhood and other care partners from Valley Senior Living receive comprehensive training through the South Wind Dreams Virtual Dementia Tour. This virtual tour and training helps care partners understand what person-centered care of dementia residents entails by improving resident quality of life through the reduction of challenging situations and increased connections.
Music
Dancing
Animal therapy
Reading
Talking
Other memory-positive activities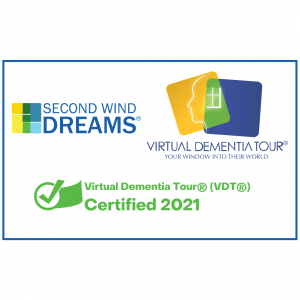 Testimonial
"The care that my grandmother receives at Hearthstone is truly one of a kind! She is treated with love and respect...Hearthstone has become a part of her family and mine!"
- Granddaughter of a Hearthstone Resident -